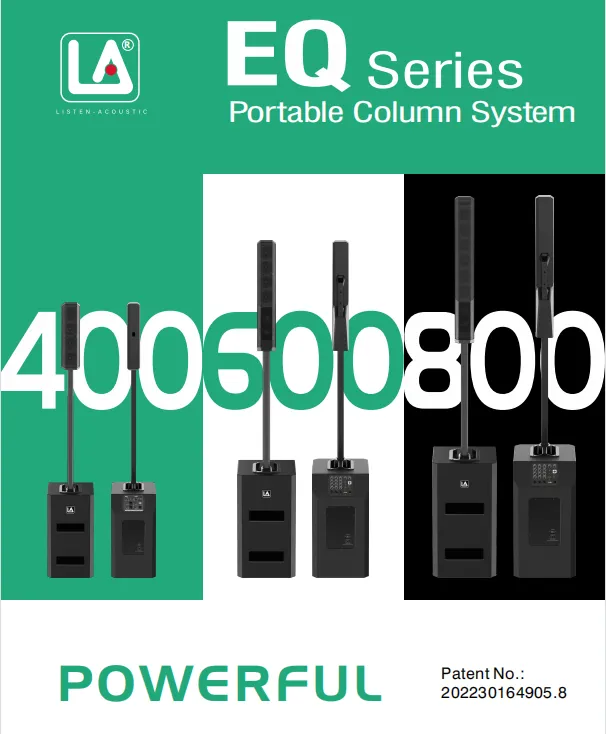 The new EQ series brings extraordinary experience, more choices, the best choice is the one that suits you! ! !
First, full voltage style, active subwoofer + passive speaker column satellite
Second, inherit all active modes, active subwoofer + active column column satellite
Third, the preamp is optional: professionals can choose subwoofer and satellite to control the volume panel separately, allowing users or engineers to adjust the bass and mid-high frequency according to the characteristics of each song; 
The ordinary users can choose the preamp of the master volume switch panel , LA engineers have preset it for you, so that you can enjoy the wonderful music sound.
LA engineers have been pursuing the ultimate, looking forward to meeting you! ! !